Bj Oelschlegel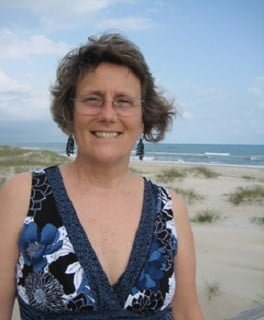 BJ Oleschlegel
Broker/Owner
Email: bj@ocracokelightshiprealty.com
Office: (252) 928-2809
Cell: (252) 996-0573
Fax: (252) 928-2810
During a 1974 Easter break, from a teaching position in center city Philadelphia, I fell in love with the island of Ocracoke. The move was permanent in 1977. My entry into the Ocracoke workforce was a combination of  6 years as the volunteer pre-school teacher and numerous bussing and waitress positions. 1982 marked the start of my real estate career when I signed on with the original Ocracoke Island Realty. I took the opportunity to purchase the Ocracoke Island Realty in 1985 and ran the business from my dining room table until we built the first real estate storefront, on Ocracoke, in 1986. After too many years of managing the details, the business was sold in 1992.
I've lived in this village for 29 years. I've received a lot; I've met wonderful people within the year- round population and many who leave a piece of their heart behind when they go home. I've found a warm sense of community and belonging. And I've had the chance to give back. From the Crab Festival Foot Race, to the Youth Center Board, to The Berkley Steering Committee for the community acquisition of The Berkley Manor, to the Civic and Business Assoc., and the years spent on the Building Ordinance Review Board, I've learned the ethic of working together for the community.
Our office, at 49 Lighthouse Road, is open 6 days a week from 11-5. There are two rockers on the porch; come and sit a spell. We are eager to answer your questions.